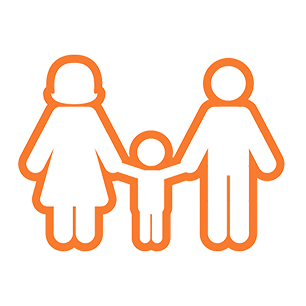 Families play an important role in Early Intervention services. Coaching families in the child's natural environment promotes interventions and parent child interactions that support the child's development in everyday routines, activities and places where the family participates.
Coaching and Support = Learning and Development
Coaching can be used during natural family routines as a way to help families identify strategies, practice them during visits, reflect on their interactions with their children, problem solve challenges, and receive supportive feedback. Coaching in Early Intervention focuses on engaging parents and caregivers while they are interacting with their child in the everyday routines and activities of that family.
Ready to have a conversation?